Praxis Continuing Education and Training
ACT in Practice with Steven C. Hayes, PhD
23.5 CE/CME credits available
Please read the complete course information below prior to registering.
---
Target Audience:
This course is for mental health professionals and students with an intermediate-advanced background in this area. This includes counselors, psychologists, social workers, behavior analysts, nurses and physicians, and anyone looking to learn ACT to use with clients. It's relevant to those with introductory ACT experience, and those who've been using ACT for years as they can learn something new with regards to using ACT as a process-based therapy with their clients.
Schedule:
1. Preliminary Network (121 Min)
2. Functional Analysis (141 Min)
3. Treatment Planning (122 Min)
4. Acceptance and Defusion (120 Min)
5. Present Moment and Self-as-context (121 Min)
6. Values and Committed Action (139 Min)
7. Hexadancing (102 Min)
8. Practicing Reads Skills (125 Min)
9. Reads Skills Test (118 Min)
10. Assessing ACT Interventions (190 Min)
11. Webinars (120 Min)
Overall Objectives:
At the conclusion of this course, participants will be able to:
Make an ACT process-based diagnosis (functional analysis) and treatment plan

Create a preliminary network diagram for a client from their case description

Identify key ACT assessment measures

Assess the psychological flexibility of a client in session 

Explain the Extended Evolutionary Meta Model  

Use the Extended Evolutionary Meta Model to discuss clients' psychological dimensions in light of evolutionary thinking and in relation to biophysiological and social factors

Create a functional analysis diagram from a client's case description 

Review three different approaches to creative hopelessness, based on the left, center, and right pillars of the ACT psychological flexibility model

Make a preliminary treatment diagram from a case description

Identify left-, center- and right-pillar psychological flexibility reads and interventions, in ACT role plays and real plays

Determine appropriate ACT responses to challenging statements from clients in sessions 

Describe the process of hexadancing and explain why this can be a useful approach to using ACT

Differentiate between ACT-appropriate and ACT-inappropriate interventions in session

Identify different ways of integrating ACT with other important evidence-based models and methods

Discuss how to conduct teletherapy sessions following world-wide best practices
Grievance Procedures for CE/CME Activities
Should a participant in the course be unsatisfied with the course, the participant should immediately contact our customer support team to file a grievance  Within five days, a customer support team member will contact the participant by email and/or phone and attempt to resolve the issue.
We will investigate and assess the issue from the perspective of the participant and every effort will be made to resolve the issue.  If the issue is not resolved to the satisfaction of the participant, the participant will be offered a refund per the Refund and Cancellation Policy guidelines.
To file a grievance, please contact us at courses@praxiscet.com.
ADA Accommodations
To request accommodations for disabilities, please contact Praxis Continuing Education at courses@praxiscet.com.
Contact Information:
The ACT Immersion team can be contacted at courses@praxiscet.com
Praxis Continuing Education
5674 Shattuck Avenue
Oakland, CA 94609 USA
CE Information:
This non-live internet activity is sponsored by Praxis Continuing Education and Training and is approved for 23.5 CE Hours by the organizations listed below. Praxis CET maintains responsibility for the program with the CE approvals outlined below.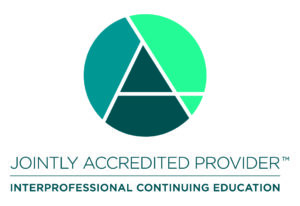 Joint Accreditation: In support of improving patient care, Praxis Continuing Education and Training, Inc. is jointly accredited by the Accreditation Council for Continuing Medical Education (ACCME), the Accreditation Council for Pharmacy Education (ACPE), and the American Nurses Credentialing Center (ANCC), to provide continuing education for the healthcare team.
Nursing: Praxis Continuing Education and Training, Inc. designates this activity for a maximum of 23.5 ANCC contact hours. 
Physicians: Praxis Continuing Education and Training, Inc. designates this online enduring material activity for a maximum of 23.5 AMA PRA Category 1 Credits™. Physicians should claim only the credit commensurate with the extent of their participation in the activity.

Psychologists: Continuing Education (CE) credits for psychologists are provided through the co-sponsorship of the American Psychological Association (APA) Office of Continuing Education in Psychology (CEP). The APA CEP Office maintains responsibility for the content of the programs.
Social Workers: As a Jointly Accredited Organization, Praxis Continuing Education and Training, Inc. is approved to offer social work continuing education by the Association of Social Work Boards (ASWB) Approved Continuing Education (ACE) program. Organizations, not individual courses, are approved under this program. State and provincial regulatory boards have the final authority to determine whether an individual course may be accepted for continuing education credit. Praxis Continuing Education and Training, Inc maintains responsibility for this course. Social workers completing this course receive 23.5 clinical continuing education credits. 
Drug and Alcohol Counselors: This course has been approved by Praxis Continuing Education and Training, Inc. as a NAADAC Approved Education Provider, for 23.5 CE hours. NAADAC Provider #165310, Praxis Continuing Education and Training, Inc. is responsible for all aspects of its programming.

National Counselors: Praxis Continuing Education and Training, Inc. has been approved by NBCC as an Approved Continuing Education Provider, ACEP No. 6759. Programs that do not qualify for NBCC credit are clearly identified. Praxis Continuing Education and Training, Inc. is solely responsible for all aspects of the programs.
Behavior Analysts: Praxis CET is an approved BACB ACE Provider # OP-17-2718. 
NY Counselors: Praxis Continuing Education and Training, Inc. is recognized by the New York State Education Department's State Board for Mental Health Practitioners as an approved provider of continuing education for licensed mental health counselors #MHC-0198.
NY Social Workers: Praxis Continuing Education and Training, Inc. is recognized by the New York State Education Department's State Board for Social Work as an approved provider of continuing education for licensed social workers #SW-0467.
NY Psychologists: Praxis Continuing Education and Training, Inc. is recognized by the New York State Education Department's State Board for Psychology as an approved provider of continuing education for licensed psychologists #PSY-0002.
NOTE: Many state boards accept offerings accredited by national or other state organizations. If your state is not listed, please check with your professional licensing board to determine whether the accreditations listed are accepted.
CE Course Launch Date: 6/2020
Expiration Date/Next scheduled review date: 6/2023
Disclosure Information
Praxis Continuing Education and Training is responsible for the content, quality and scientific integrity of all CE/CME activities certified for credit. When an educational activity is offered for medical (CME), Nursing (ANCC) and/or Psychology (APA) continuing education credit, participants must be informed as to the source, amount, nature, and disposition of any funding used to support the activity, whether in the form of educational grants, cash contributions, or in-kind contributions.  Individuals in a position to influence course content must also disclose whether they have one or more relevant financial relationships with ineligible companies.
We define ineligible companies as those whose primary business is producing, marketing, selling, re-selling, or distributing healthcare products used by or on patients. There is no minimum financial threshold; individuals must disclose all financial relationships, regardless of the amount, with ineligible companies. We ask that discloses are made regardless of whether the individual views the financial relationships as relevant to the education. For more information on the Standards for Integrity and Independence in Accredited Continuing Education, please visit accme.org/standards.
All those in a position to control the content of an education activity are asked to disclose any relevant financial relationships they have with any ineligible companies. 
There is no commercial support for this activity.
None of the planners or presenters for this educational activity have relevant financial relationship(s) to disclose with ineligible companies whose primary business is producing, marketing, selling, re-selling, or distributing healthcare products used by or on patients. 
How to Obtain Your CE/CME Certificate:
After completing the course, please follow these steps to access your course evaluation, post-test (when applicable), and CE certificate through our online portal. To receive credit, you must attend the course in full, pass the post-test with a score of 80% or higher, and complete the course evaluation. No partial credit will be awarded. Please read through all of the instructions below before proceeding. 
In your internet browser, go to the unique link provided at the end of Module 10.
By following this link, you will arrive on the Join Event webpage.
In the first field provided, enter the email address you used to register for the course.

If this is your first time logging into the event page, you will need to complete all required fields including your address.
Returning attendees only need to enter your email address. Type your email address and hit ENTER on your keyboard. This will direct returning attendees straight to your customer account page.

The course you recently completed will be pre-populated into your account.
Click on the "Certificate" button located below the title of the conference, that looks like this:
A pop-up menu will appear with the next steps. You will need to complete these steps from top to bottom (post-test (if applicable), evaluation, affidavit).
Click "Download your Certificate", or have your certificate emailed to you.
We encourage members to complete the post-test and evaluation within 6 months of course completion to earn their CE certificate.
Important Items to Note
How to Change Your Name or License Number on the Certificate
The information shown at the top of your account page will be the name printed on your certificate. To change your name or license number, click the "Update Info" button in the top section of the page and enter it as you wish to appear on your certificate.
How to Return to the IBH Portal 
If you don't have time to complete the post-workshop requirements now, you may return at a later time. To access your customer account, visit https://ibh.ce21.com/Account/Login
Since a password is (most likely) not currently assigned to your customer account, please select the 'Forgot my Password' link. A password will be emailed to your email address on file which will allow you to proceed to your online account.
If you already have an account with IBH, please proceed with your existing password.
Technical Questions?
For further assistance with accessing your account, contact us at info@praxiscet.com.
Technical Requirements:
In order to complete this course, attendees will need: 
A computer with a monitor, keyboard, and a mouse or a mobile device/tablet

Speakers/headphones: either built‐in to your computer/device or external (plugged into your computer)

An internet connection, either wired or wireless. A minimum connection speed of 3 megabits is required to stream clear, standard definition video.

The course is supported on most up to date internet browsers (Google Chrome, Safari, Firefox, Internet Explorer 11, Brave, etc.)

A PDF viewer such as Adobe Acrobat Reader

An email address

Access to a printer (to print PDFs of exercises)

Access to Google Docs or a Word Processor

Access to free diagram drawing software at https://www.diagrams.net/, or another diagram-drawing software, or pen and paper.

[Optional] A Facebook account for access to the ACT in Practice community group
References:
A complete list of course references can be found here, but here is a selection of current references that provide a summary of the evidence base for this course.
Thompson, M., Bond, F. W. & Lloyd, J. (2019). "Preliminary psychometric properties of the Everyday Psychological Inflexibility Checklist." Journal of Contextual Behavioral Science, 12, 243–252. Doi: 10.1016/j.jcbs.2018.08.004.
Clarissa W. Ong, C. W., Lee, E. B., Levin, M. E., & Twohig, M. P. (2019). "A review of AAQ variants and other context-specific measures of psychological flexibility." Journal of Contextual Behavioral Science, 12, 329–346. Doi: 10.1016/j.jcbs.2019.02.007.
Boyle, E. A., Li, Y. I., & Pritchard, J. K. (2017). "An expanded view of complex traits: From polygenic to omnigenic." Cell, 169(7), 1177–1186. Doi: 10.1016/j.cell.2017.05.038.
Olfson, M., & Marcus, S. C. (2010). "National trends in outpatient psychotherapy." American Journal of Psychiatry, 167(12), 1456–1463. doi: 10.1176/appi.ajp.2010.10040570
Molenaar, P. C. M. & Campbell, C. G. (2009). "The new person-specific paradigm in psychology." Current Directions in Psychology, 18, 112–117.